Image Gallery
Ukraine's very own "Muscle Beach"
Photography // Saturday, 05 Apr 2014
1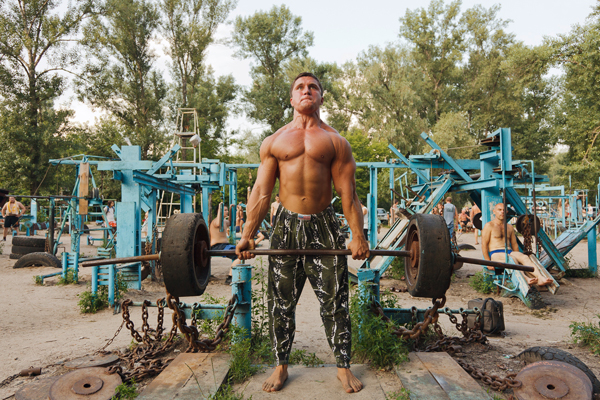 In his most recent series Kachalka: Muscle Beach, Ukranian photographer, Kirill Golovchenko documents a massive 6 square mile, open-air public fitness space in Kiev, Ukraine. As you can see in Golovchenko's photographs, many of the bodybuilders wear no shoes when using the archaic-looking machinery that has rusted over the years and is unpadded. Appropriately, Golovchenko's hero from childhood, which the 38-year-old spent in Ukraine, was Arnold Schwarzenegger.