Image Gallery
Michelle Frankfurter's "Destino"
Photography // Thursday, 24 Jul 2014
1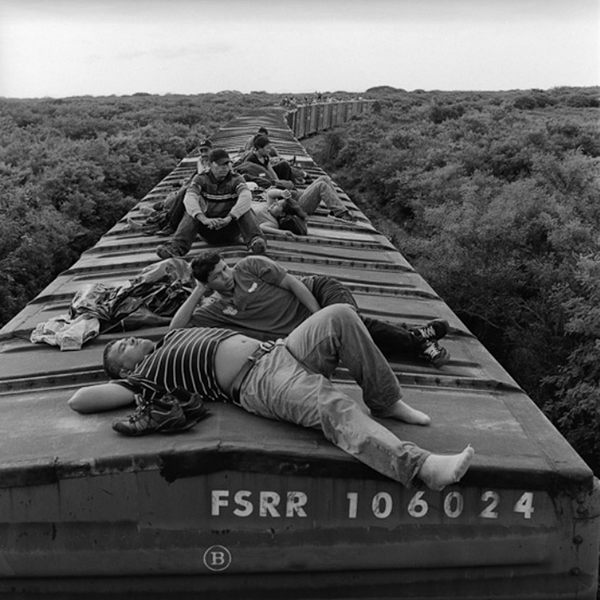 Photographer Michelle Frankfurter's series Destino documents the exodus of Central American train-hoppers finding their way through Mexico to the United States. This migration "…conveys the experience of a generation of exiles, driven by poverty and the dysfunction of failed states, traveling across a landscape that has become increasingly dangerous, heading towards a precarious future as a last resort", as written on her Kickstarter site.
The black and white medium format dramatically carries light across textures that change with the landscape . Destino serves to draw awareness to their stories of transient couples, mothers, and lone travelers. It honors the initial decision made by individuals trying to control their fate, take action, and head north.
Frankfurter successfully funded her Kickstarter campaign on June 27th, with plans to publish Destino through FotoEvidence books. Washington Post Magazine, Time, Life, and several other prolific publications have published her previous work and in 1995 she was the recipient of two world press photo awards for her work on Haiti.
Text by Linnea Stephan