Image Gallery
Living with dissociative identity disorder
Photography // Friday, 13 Jun 2014
1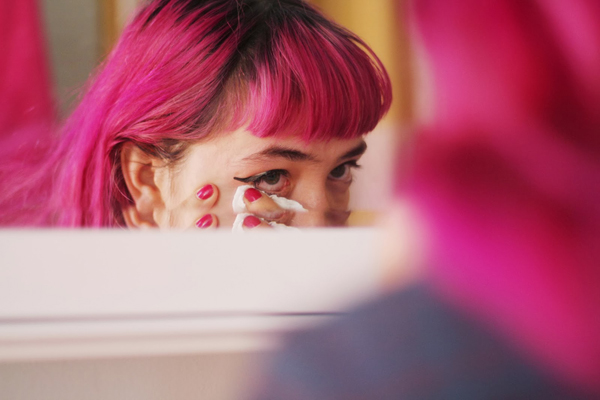 "Hi, I'm Luna. I'm twenty years old, and I'm an art history student. I run an art collective… [and] I like to make zines and art." The camera pans softly over the little trinkets and treasures filling the home of the director, Laurence Philomene, and her partner, the star, Luna e Los Santos. The twenty-four minute documentary, My Girls, is an intimate look into Luna (and some of her alters)'s experiences living with dissociative identity disorder, and the life they share with Philomene. Typical of Philomene's style, the film has an ethereal air. Each scene radiates a sense of pink in the most comforting way, and the careful intimacy and love embedded within the film is quite clear.
"Doctors and society in general have a really hard time dealing with people who are multiples, [and] basically I want to just say screw them," Luna declares, "This is the way we are, this is how we live, and there's nothing that's wrong with it. The reasons why we are like this may be because of abuse and bad stuff that's happened, but the reason why we survived is because of DID… Even if it's hard having to live life like a democracy, I don't ever forget that DID is the reason why I'm still here."
Philomene has been documenting the life she shares with her partner for several years now, capturing precious, pink-stained glimpses into their Montreal home. The photographer is a 21-year-old recent graduate of Dawson College's professional photography program, and she and Luna co-run a feminist art collective called The Coven. The couple hopes to one day run their own gallery.
"I think there's a lot of misinformation out there about people living with dissociative identity disorder, so the main goal was for Luna to share her story as someone who experiences it firsthand. It's all part of a bigger project as well--she is working on a zine on the same topic and I'm hoping to make a photo book out of my pictures of her eventually as well as raising funds to create a feature-length documentary over the next couple of years," Philomene explains, "I think it took a lot of courage for her to speak up about these issues, as mental illness is extremely stigmatized, especially DID. I worked long hours on putting the video together but really in the end the work is all hers. It was my first time working with moving images but I think the video helped a lot of people understand DID a bit more, and helped other people with DID feel less alone in their situation so overall I'm pretty satisfied."
The full documentary can be viewed on filedrive.
text by Maddie Maschger