Image Gallery
Gueorgui Pinkhassov's "Sidewalk"
Photography // Thursday, 20 Mar 2014
1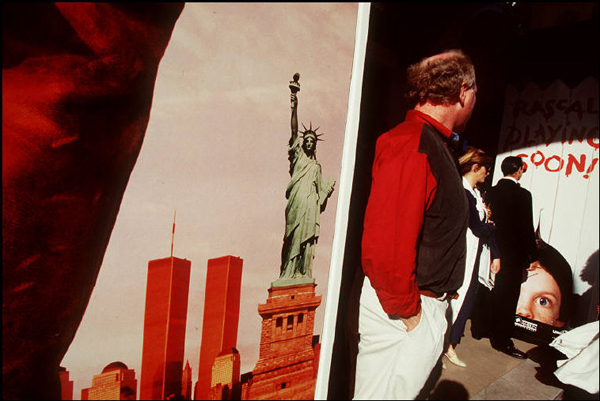 Gueorgui Pinkhassov is not a standard documentary photographer; he has a strange minimalistic aesthetic and explores the outside world with an introversion that makes the work abstract and slightly absurd. In his book "Sightwalk" he presents twenty-five candid images of Tokyo. The book is bound in a strange textural purple material, which makes me think of a prehistoric animal's skin, it also utilizes artisan-made paper. By portraying Tokyo with only twenty-five images it forces the viewer to acknowledge it is a failure as a documentation of place and reconcile with photographs given to us: children in subways, people enthralled in a videogame, or a woman feeding coy fish. This highly artistic and minimalistic representation is innovative and baffling: we consider Pinkhassov's experience as much as the beautiful moments he captures in this stark documentary photographic book which embraces its subjectivity.
text written by Cole Tracy