Dave Schubert's "Scattered Scraps of Memory" @ Muddguts, Brooklyn
Photography // Friday, 18 Jul 2014
1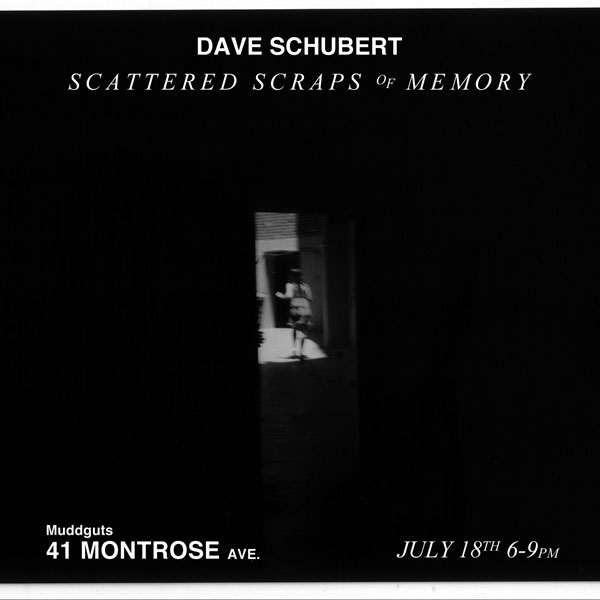 Tonight in Brooklyn, Muddguts Gallery will present Scattered Scraps of Memory, new photographs from San Francisco-based photographer, Dave Schubert.
Cheryl Dunn on Dave Schubert:
It's typical in this day and age for novice practitioners to proclaim themselves " photographers" and flood us with mediocre images the second they look through a lens . but then there are photographers like dave schubert who has barely given us a glimpse of his 25 year phenomenal body of work. he's been lurking around the fringes for years. when everyone else is tucked away at night he is trolling with his camera , constantly watching , quietly shooting , sneaking away in an instant . capturing unrepeatable moments, he is instinctually omnipresent. his pictures are beyond real, the real you don't even know you are living . a subconscious plane perhaps, revealed only when the image emerges on the photographic paper in his SF Mission darkroom-habitat . . He is one of the few photographers shooting today that encompasses so fully the total embodiment of the documentary - street photographer."
Opening reception: July 18th, 6-9pm
Muddguts
41 Montrose ave
Brooklyn, NY