Image Gallery
Alec Soth's "Sleeping by the Mississippi"
Photography // Wednesday, 09 Apr 2014
1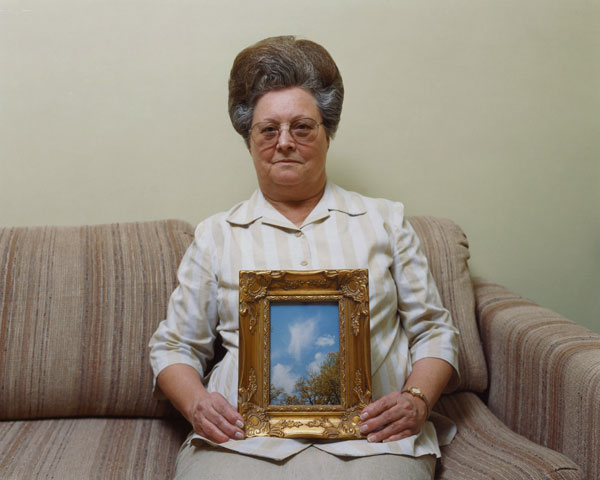 Alec Soth is one of today's most prominent contemporary photographers. His images relate back to the time-old tradition of the road trip, in his first series "Sleeping By the Mississippi," Soth travelled the Mississippi river staying with strangers and photographing particularly odd characters. With his large format camera and intense attention to detail in composition and color Soth subverts the snapshot aesthetic so common to this type of nomadic photographic tradition. The images are highly personal and often show the individuals in relation to things they hold dear or in private spaces, they have a sense of the viewer looking in on some intimate moment that they may be intruding upon. An elder woman with burnt overly straightened white hair with striking blue eyes sits in a stark room for a child adorned only with a princess bed sheet, a man in a suit surrounded by destruction clutches a palm leaf and his bible, a man in a green paint-splattered work outfit stands next to a turquoise house proudly hoisting two model airplanes. All of these portraits begin to bring forth a narrative of a deeper relationship between Soth and the subject; clearly he spends time getting to know these people to more intimately take their picture. These portraits are strengthened by his landscapes, which are equally considered and tend to show a collision between man and nature. Soth walks a fine line between documentary and fine art; he explores the road trip in a heavily considered manner new to the genre.
Text written by Cole Tracy