Image Gallery
A look inside Larry Clark's "Wacko Maria"
Photography // Tuesday, 22 Jul 2014
1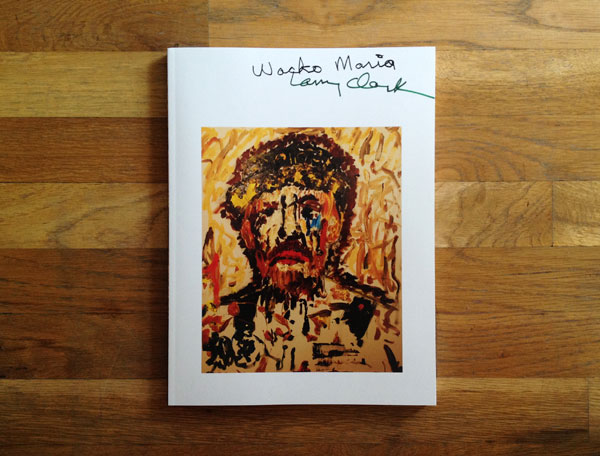 The text included on the first pages of Larry Clark's newest book Wacko Maria is written by the prolific photographer himself and in short conveys his distaste for fashion photography, "hollyfuckingwood" producers and distributors, and his relationship to the kids from South Central, Los Angeles (his cast for his movie Wassup Rockers) who appear throughout the book. Clark also explains that he was approached to do a photo shoot for a Japanese magazine and a catalogue for the clothing brand, Wacko Maria (which he never intended to do), but once he saw the clothing he actually really connected with what they were doing. Half new photos and half archives that include Polaroids from when he was hanging out with Harold Hunter, Leo Fitzpatrick and Chloe Sevigny during the movie Kids, Wack Maria is an eclectic collection of images, but focuses predominantly on Clark's favorite subject, youth. Beautifully printed with a very intriguing painting (looks like a portrait of the photographer) on the cover, Wacko Maria is yet another compelling project put out by the enigmatic cult artist.
Pick up a copy of Larry Clark's Wacko Maria here