Juxtapoz
Paintings by Christer Karlstad
April 15, 2014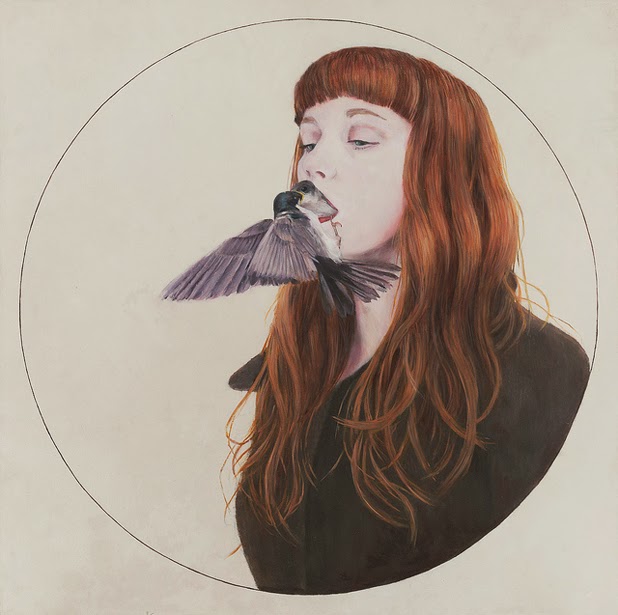 The Quiet Earth is the title of Craig Harrison's short story, where the protagonist wakes up in a world where mankind and all creatures seemingly have vanished from the surface of the Earth. This mystery has a lot in common with
Christer Karlstad's
existential tableaux, but unlike the deserted streets and abandoned buildings and cars of this and countless other dystopian stories, the city in his paintings only exists as a distant memory.
In Karlstad's constructed, ambiguous scenarios he freely engages in myths, symbols and archetypes, as this is how he sees and understands the world. When confronted by one of his paintings, wondering if somebody is dead or only sleeping, whether it's good or evil, comforting or disturbing, the answers are actually to be found in the questions.
In his visual world of "staged mysticism" the ordinary time perspective ceases to exist. Depictions of realistic situations give way to another agenda. Compositions revolve around scenarios where normality is challenged, replaced or consumed by something else, something unknown.
Christer Karlstad (born 1974) has studied at The Norwegian National Academy of Fine Arts and Glasgow School of Art. His works have been acquired by Kistefos-Museet, Norway's central bank, Statoil and Arts Council Norway, and has been commissioned by Refsnes Gods.