Erotica
John Currin's Classical Nasty
September 06, 2012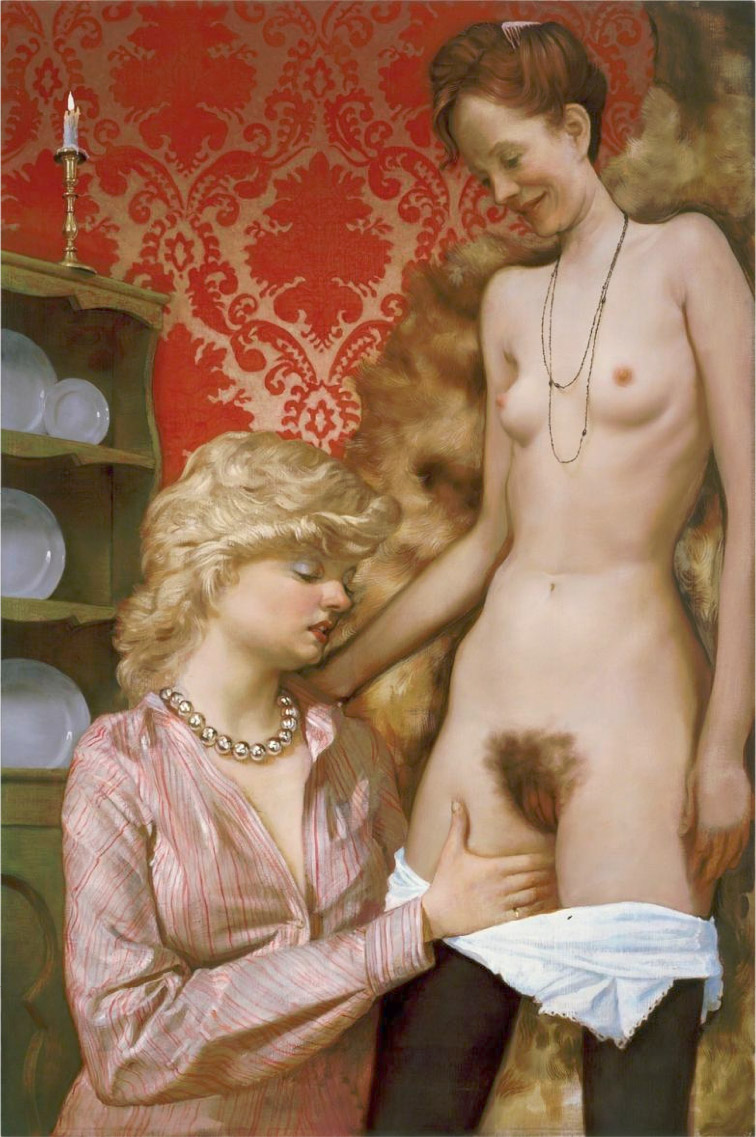 John Currin
(born 1962) is an American painter. He is best known for satirical figurative paintings which deal with provocative sexual and social themes in a technically skillful manner.
His work shows a wide range of influences, including sources as diverse as the Renaissance, popular culture magazines, and contemporary fashion models.
He often distorts or exaggerates the erotic forms of the female body.