Juxtapoz Presents: "The Science of Imaginary Solutions"—The Making of a Music Video
Music // Tuesday, 20 Mar 2012
1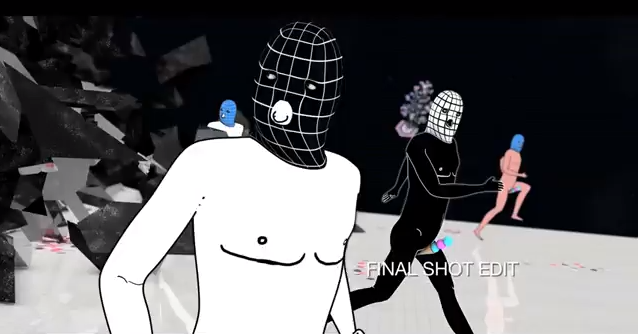 Juxtapoz were amazed to see that a close friend of the magazine, Mark Whalen (
featured in the January 2012 issue
) has his signature characters featured in a brilliant animated music video for Autolux's track, "The Science of Imaginary Solutions." We are here to present a behind the scenes look at the making of Autolux's music video  based on artwork of Mark Whalen, with direction by designer and animator, Thomas McMahan. We sit down with Mark, Thomas, and Carla Azar (aka Autolux) to find out how many drinks it takes over-commit to making a music video and how many hours it takes to render that commitment.
Thank you to Trina Calderon, Mark, and G. Lewis Heslet (who does a brilliant job with
The Creative Lives series
).
Check out more of Mark Whalen's work at:
http://www.juxtapoz.com/mark-whalen
The finished product: