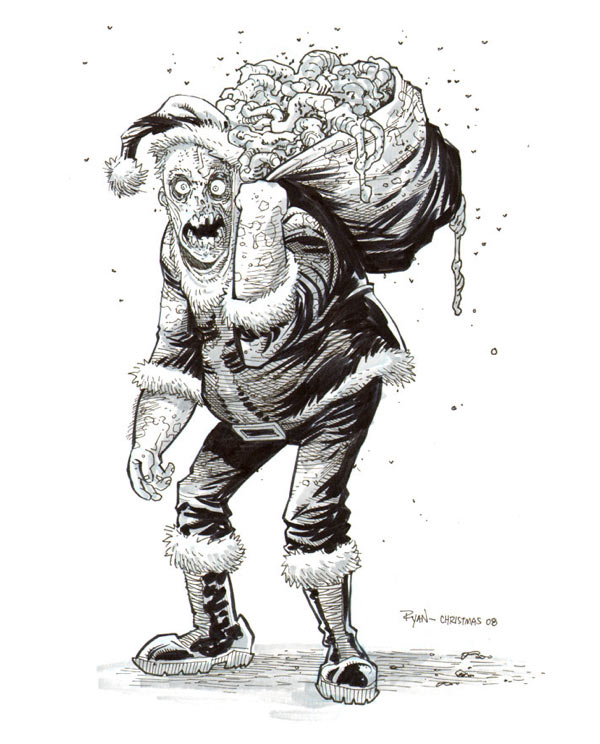 If you had to go to 35 billion houses in 12 hours carrying a big bag of junk in an full velvet outfit with zero breath-ability how would YOU feel?? Ready to cannibalize some victims that
's how. Thanks to Ryan

Ottley

for the amazing rendition of Zombie Santa this. More brains and milk please.