WTF did that Cheeseburger just say to me?!
Illustration // Thursday, 12 May 2011
1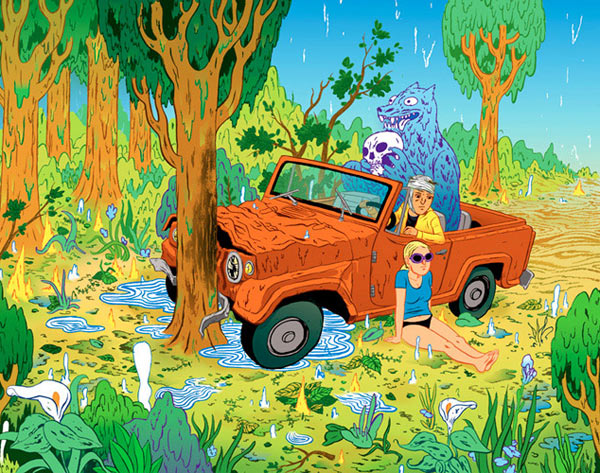 So, there was like, this house right? And it was dripping and oozing this galactic raimbow sludge, the walls seemed to be melting, wait am I floating, WHOA- check out the babes, is that a rocket ship?? Who invited the rabid unicorn? Is the floor growing? I think its growing man!?
Mike Bertino
?? I think we took too much....