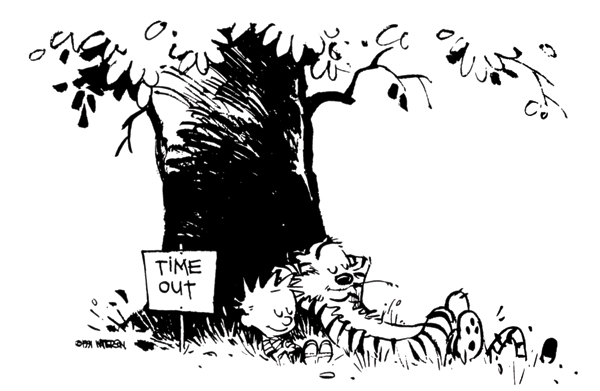 This just landed on our desks this week: Abrams ComicArts'
The Comics: The Complete Collection
, which will definitely gather a lot of interest from our readers and beyond. The hefty collection, compiled by Brian Walker, was initially released in 2008, but if you want an encyclopedia of comic strips in one collection, this is the book to buy.
We have spent all week looking through it, and Walker has taken a monster subject and created a monster book. A must-have. It totals over 700 pages, and 7 pounds. That is massive. And Walker covers comics from the 1890s into the near present.
Above:
A Well-Deserved Rest—Calvin and Hobbes illustration by Bill Watterson. © 1991 Watterson. Used by permission of Universal Press Syndicate. All rights reserved. Courtesy of Editor and Publisher.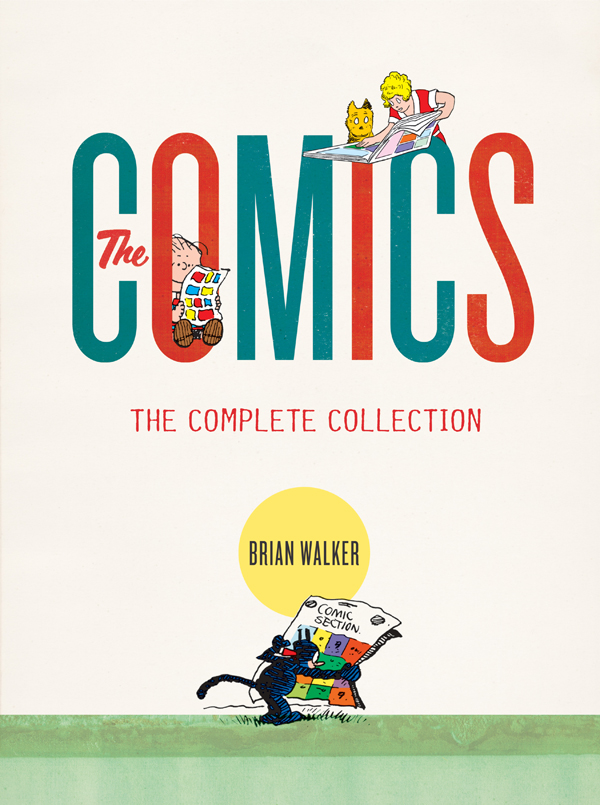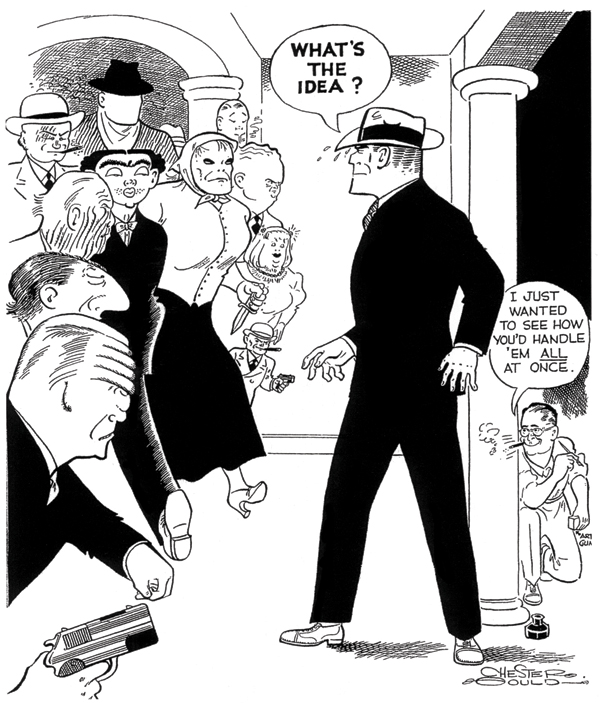 Chester Gould—self-caricature with his most famous villains. August 14, 1944,
Life Magazine
. Courtesy of the international Museum of Cartoon Art. All
Dick Tracy
comic strips © Tribune Media Services, Inc. All right reserved. Reprinted with permission.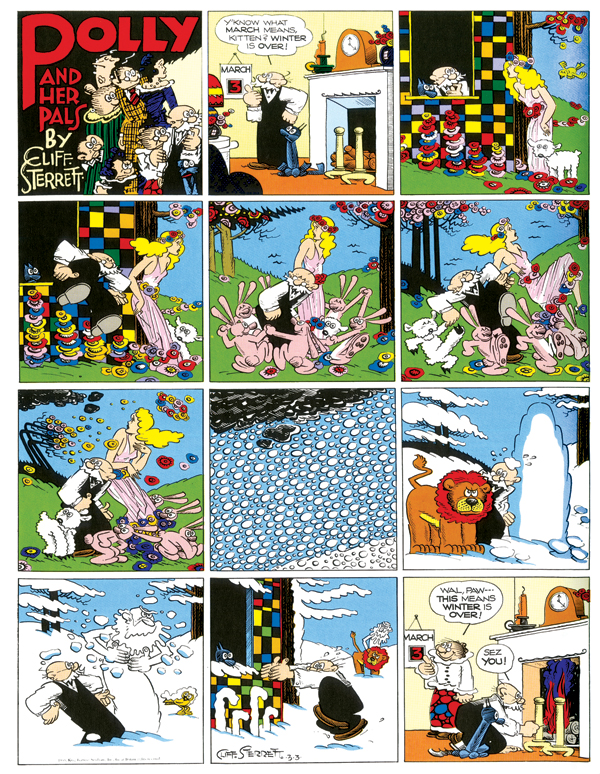 Polly and Her Pals recolored Sunday page by Cliff Sterrett. A classic episode from Sterrett's peak period. © March 3, 1935. Courtesy of Craig Yoe and American Color.