Image Gallery
Roselina Hung's "Pretty Boys Kill Me"
Illustration // Tuesday, 21 May 2013
1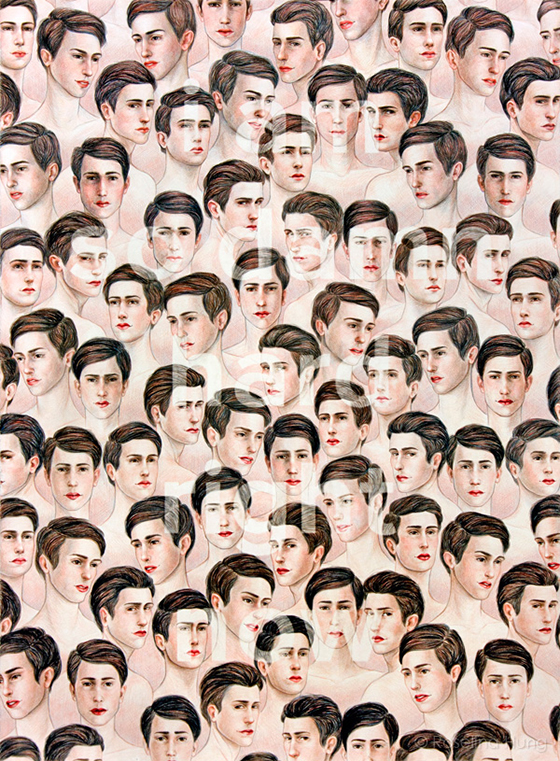 In her "Pretty Boys Kill Me" series, Roselina Hung uses familiar imagery of unrealistically chiseled young men's faces to engage viewers with their own personal experiences, evoking a common memory and questioning one's understanding of singular or collective concepts of nostalgia. Hung says she is "interested in the role of the artist as a mythmaker, playing with society's visualization and understanding of histories through images and exploring concepts of nostalgia." Hung's drawings are delicate, labour-intensive renderings in colored-pencil. Each portrait is its own masterpiece, yet when cobbled together in this pattern-like fashion Hung transforms fine art portraiture into machine-bred precision in a strange collaged wallpaper effect. Hung attended an artist residency at SIM in Rejkavik and has shown in galleries around the world.