Kelly Tunstall's "Secret State" Solo Show
Illustration // Thursday, 08 Sep 2011
1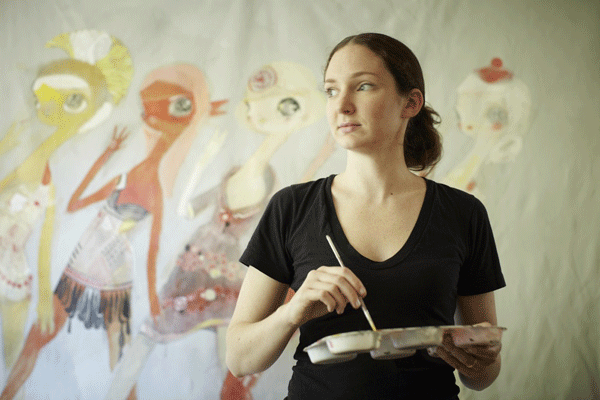 The admired San Francisco based artist and illustrator, Kelly Tunstall, has a solo show of new work opening tonight at 111 Minna Gallery in SF.
Be sure to catch a drink with her and celebrate if you're in the area!! Thursday Sept 8th from 5pm - late.

Solo Exhibition by Kelly Tunstall at 111 Minna Gallery, SF
Opening Reception: Thursday, September 8th, 5pm - late
The Secret State examines civilization's long romance with the examination of the space that we inhabit and our scale within it; the exhibition itself is aimed not at providing any comprehension of our universe's truths, but instead, at celebrating the joy of discovering new clues to their elaborate puzzles and the spaces between. Large and small works present a think tank of characters; a seer, a scientist/naturualist, an astronomer, and a doctor/engineer all bravely led by Alexander the Great and a shape-shifting machine. This solo exhibition includes the largest works of Tunstall's career, some archaic drawing methods, some site-specific installations, and a reinterpretation of the Eames' classic power of 10.