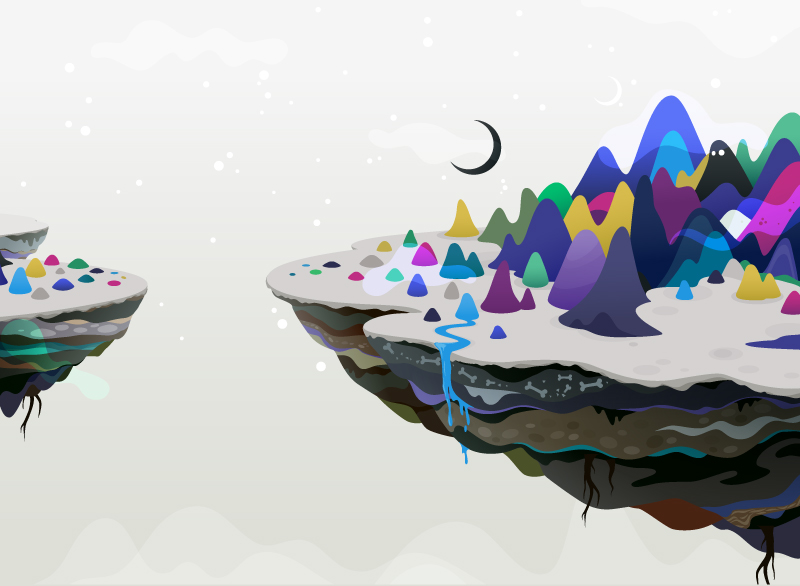 Childhood day dreams, candy-coated topography and ecstatic zoolife all come out to play in Russian illustrator,
Zutto's
hoarded piles of vectorized happiness. These windows into a fantasy world seem so comfortable and familiar, the viewer can almost stick their face in and take a bite out of a grape-flavored mountain.
Somewhere between the sticker cluttered façade of a Echo Park ice cream truck and the often absurdity of children's advertising- Zutto has found a cavity-inducing home for himself. Brush your teeth, now.