Image Gallery
Chris Parks aka Pale Horse: "The Mushroom Cult"
Illustration // Thursday, 03 Apr 2014
1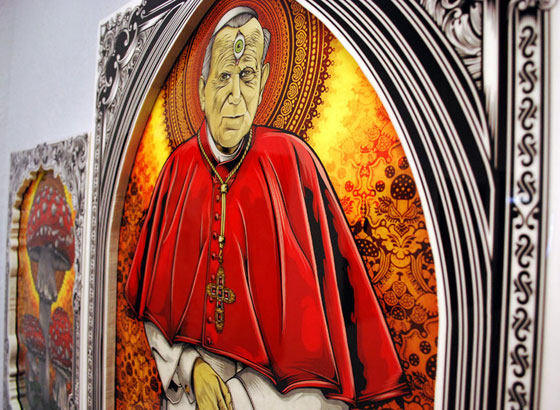 The piece entitled "The Mushroom Cult" comes from artist and illustrator Chris Parks aka Pale Horse. This piece is a stylized take on the thousand year old technique of laying stained glass, utilizing bright colors which the sun would normally pour through. He works to blend the line between digital illustration and fine art, even creating an ornate digitally produced frame to complete this piece. Chris says he is "Bent on illustrating a colorful world, filled with mythology, ancient civilizations, altered states, sacred geometry and mystical creatures."