Cheerless and Melancholic- Bayo's Illustrated Kingdom
Illustration // Thursday, 19 May 2011
1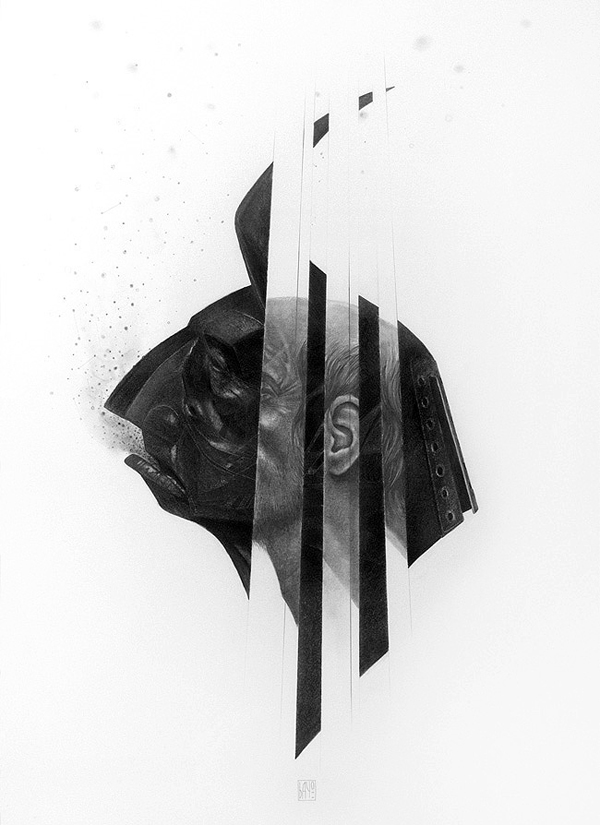 "Bayo's work depicts cheerless and melancholic worlds, where the main character is the psyque, as an epicenter of implosion and confrontation among the diverse layers of the subconscious level. Sometimes euphoric, sometimes epic, sometimes psychotic, his draw denotes such a trajectory where we are constantly infected with the deepest anxiety.  His characters tend to avoid frontal sight, just like whoever notices contact as a mere exposition of his/her own fragility. Just as much as the arbitrariness of his forms allow us to see that he pays no devotion to the statutes of reason. His pieces travel throughout the harshness of obsessive details, the vagueness of repetition, and the sudden outbreak of movement. All of this in order to express the architecture of his emotions, with such a complexity that can''t be put as subtle."
-Reviewed by Evan Rodd
We were introduced to Grahm's work via our Facebook Page.  If you think your best friend an amazing illustrator that deserves some Juxtapoz coverage EMAIL us a link!!