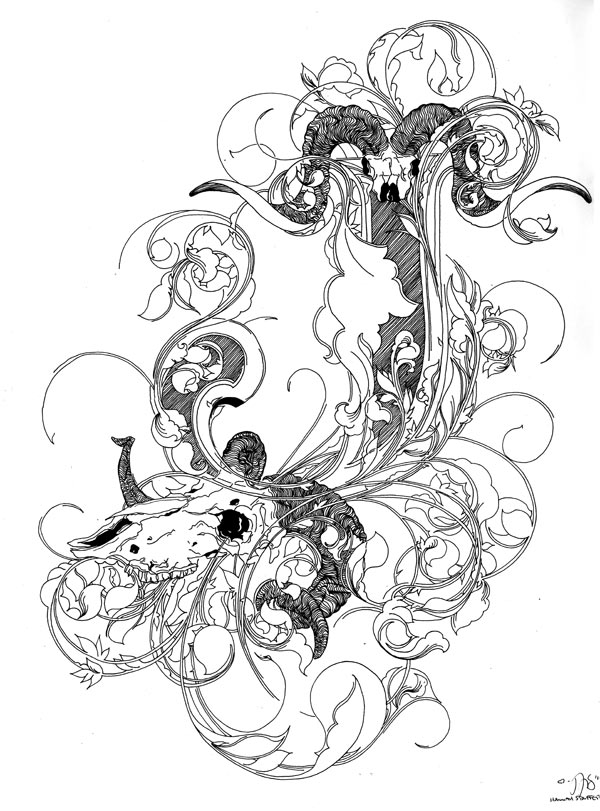 Illustrating explosive emotional transcendence,
Hannah Stouffer
is best known for her intricately executed imagery and shadowy, ethereal themes. Stouffer has maintained a strong presence in the illustration world while simultaneously exhibiting her work as both a commercial and fine artist and is NOW the Illustration Editor over at Juxtapoz.  Hello Blue Eyes. Hello Juxtapoz.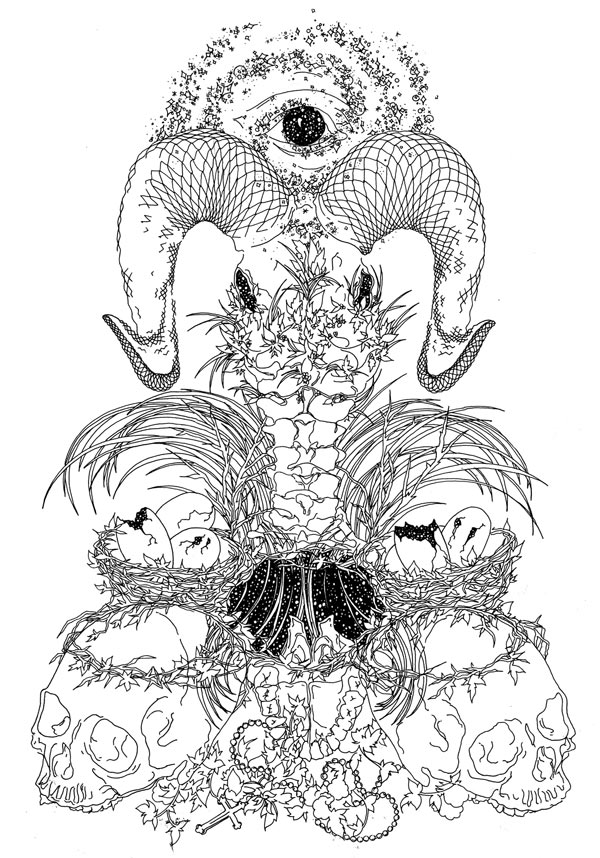 With an extensive international client list and an impressive roster of galleries, Stouffer's busy schedule necessitates continual artistic evolution.  In addition to recently joining the team over at Juxtapoz, Hannah is currently getting ready for a show over at UK's London Miles and Los Angeles based R&R Gallery later this fall. Be on the lookout for the new San Francisco edition NIKE running shoes Stouffer collaborated on later in the year as well.