Image Gallery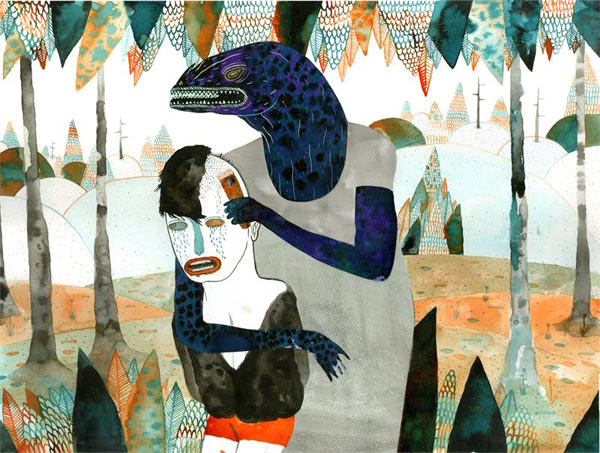 John Malta
is a painter/illustrator hailing from East Cleveland, Ohio. He has exhibited his work in Brazil, San Francisco, Los Angeles, New York City, Portland, and widely across the Midwest- and has been self-publishing zines of his drawings for as long as he can remember. Malta transforms the simplicities of his daily life and past memories of murky Ohio creeks, house punk shows, and pet lizards into Super Nintendo nightmares: the wildly colorful yet dingy expressions of another reality. John currently lives in Queens, NY.
John Malta will be showing with
Daniel Fishel
at
Paradigm Gallery
in a 2 person show entitled "Shut the Door" from July 29th - August 20th.
Shut the Door's theme is an ambiguous anthem, celebrating transitions in our lives.  Much of the work we are creating deals with memory, nature, and a conceptual narrative about what both of us uniquely internalize.