And the Pursuit of Happiness: Maira Kalman's Illustration of American History
Illustration // Tuesday, 28 Sep 2010
1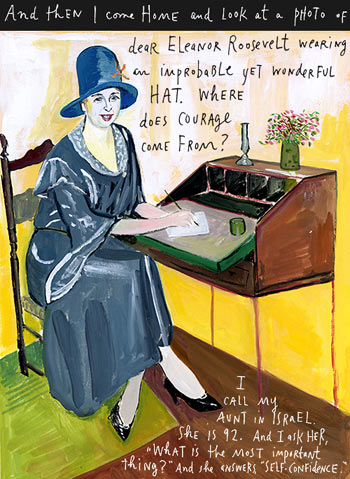 To some, history can be a dry subject but to artist Maira Kalman it's been the core of a lengthy project. In January 2009, Kalman began an illustrated column for the New York Times about American democracy with a chronicle of her visit to Washington for President Obama's inauguration. The rest is…history (and a new book).
With style, wit, understanding, and spontaneity, Maira Kalman guides history and art buffs alike on a whirlwind tour of American democracy, from George Washington through current times. She admits that what initially drew her to this topic was her "utter ignorance" of history and politics. Energized by the 2008 elections, Kalman set out to Washington to find out, and document her experiences along the way in the illustrated online series for a year.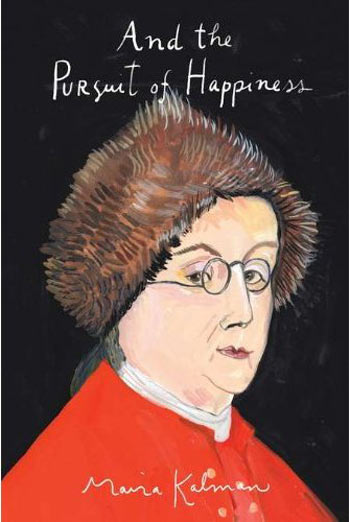 "If you want to understand the United States and its people," says Kalman, "you need to visit Monticello, Thomas Jefferson's home in Virginia."
Taking a step away form her usual whimsical, surreal artistry, Kalman challenged herself to research American history in visiting historical monuments and in turn, digesting what she found through witty and informed narrated paintings and drawings.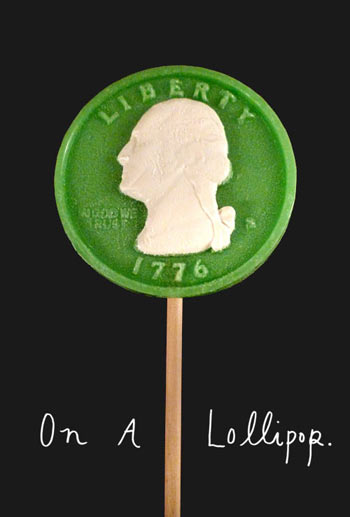 Of the books and column title, she says, "We are still pondering what Jefferson meant by that statement. It is undeniably intriguing. What is happiness? Is it attainable? How do we pursue it…these are very complicated philosophical questions."
The 336 pg book And the Pursuit of Happiness is due out on October 18th from Penguin Press. Viewing almost like a picture book for grown-ups, this collection is entertaining and well researched, offering readers a romp through history as we have never seen. Perhaps if we had this book placed in school U.S. History classes, students would pay further attention.
See the online column And the Pursuit of Happiness at kalman.blogs.nytimes.com