Image Gallery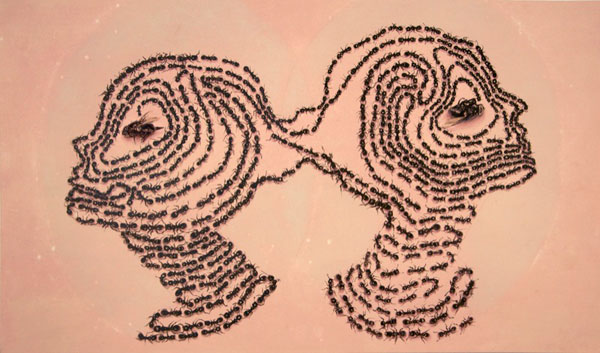 In conjunction with Aubrey Learner's upcoming solo show 'Circadian' at Eli Ridgeway Gallery in San Francisco (opening this Saturday March 17th 4-7pm) we dropped by the artist's studio to check out the process and say hello to this amazingly talented painter and illustrator. Stay tuned for the Q&A session with Aubrey Later this week!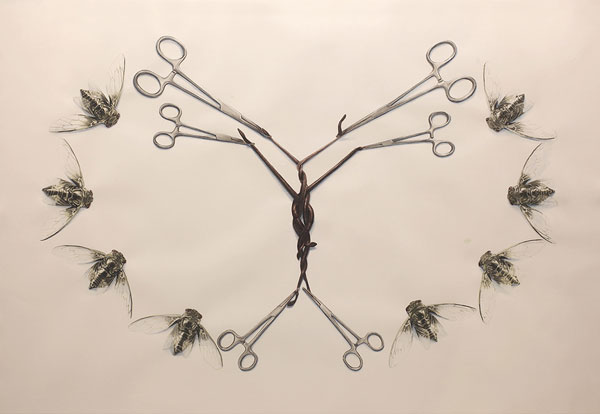 Aubrey Learner's intricate watercolor, graphite and ink drawings are metaphors of desire and disgust -- the  disparate longings for both purity and sexual prowess, and the concurrent disgust with perversion and decay. Juxtaposing contemporary fascinations with sexuality against the various vulgarities associated with reproduction, she explores the imposition of societal mores, the coercive pressures of pornography to make oneself more desirable, and the eventual decay of the body and dissolution of sexual allure. Hoards of insects and animals associated with "the unclean" stand for an infestation of anxiety, as well as a state of impending entropy, as they simultaneously form and unravel the figure.
In Circadian, Learner's new works develop these concepts with a playful examination of things short lived. From the brief life cycles of butterflies, to the fleeting pleasure of indulging in a piece of candy, Learner's detailed illustrations suggest a simultaneous humor and melancholy to the old adage, "all good things must come to an end."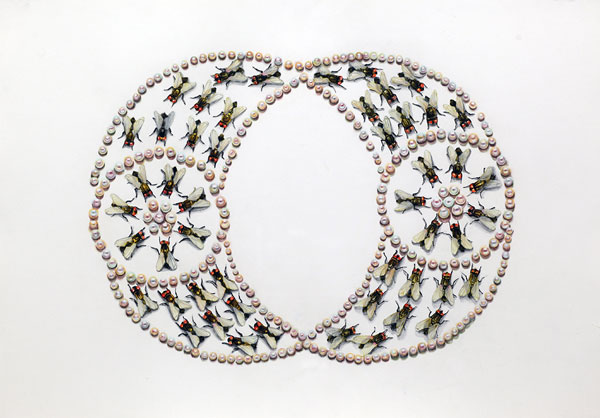 March 17 - April 14, 2012
Opening Reception Saturday, March 17, 4:00 - 7:00pm
San Francisco