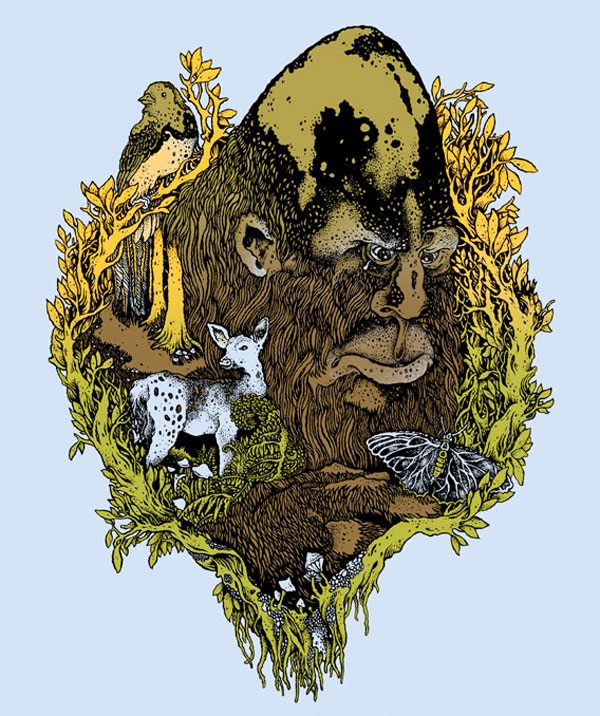 Illustrator David D'Andrea's work is iconic, dark, intricate, and beautiful. His illustrations seethe
with sinuous, accomplished line work and intentional rough edges. He draws from a variety of
themes – the shelves of his small studio are crammed with dusty books: almanacs, type
specimens, crumbling encyclopedias, and other esoteric visual references, all looking as if they
had been rescued from a medieval basement. The eclectic influences show in the work: archaic
lettering, obsessively detailed renderings of animals, and elements from numerous religions and
cultures.