video: SURVIVE LA // MIAMI CAPSTONE
Graffiti // Thursday, 16 Jan 2014
1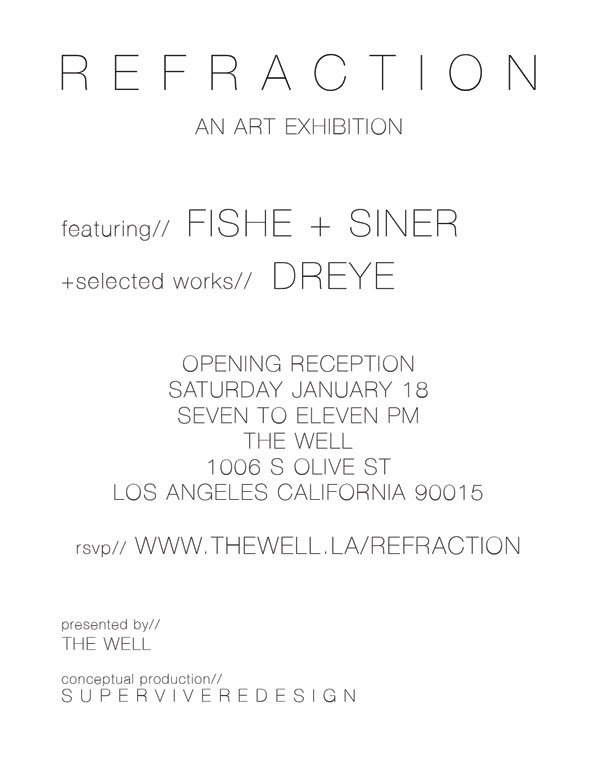 In anticipation for "Refraction" that opens this Saturday at The Well in Los Angeles, we wanted to share the following video. SURVIVE was an exhibition featuring a conceptually coherent and significant, original body of work by L.A. based emerging artists: Zes, Siner, Fishe, Dreye, Arbe, Kyle Thomas, and Nathan Smith."
REFRACTION balances the distinctively raw aesthetics, but complementary works of each artist. What emerges is a continuous visual identity that both provokes and subdues the senses. The result is unfiltered and illuminated."
Opening reception:
Saturday January 18th 7-11 p.m.
The Well
1006 S. Olive St.
Los Angeles, California 90015
RSVP: www.thewell.la/refraction
Additional information at Superviveredesign