Trip or Treat Kids...
Graffiti // Thursday, 31 Oct 2013
1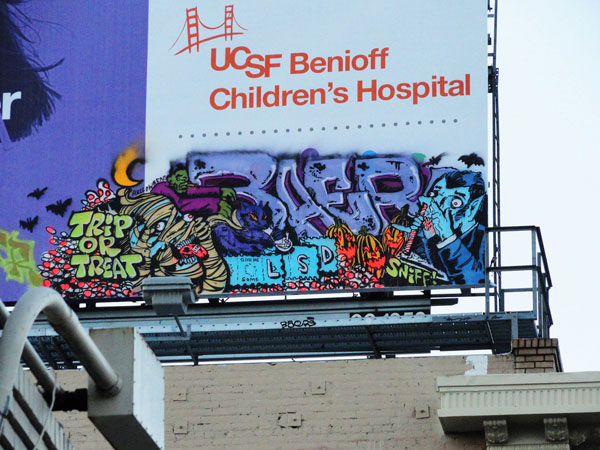 Baer painted a very special "Trip or Treat" themed piece on a kids billboard in celebration of this Halloween. It appears that the mummy and Dracula are getting extra weird and hogging all the party favors (Those are grown up candies BTW). This is officially NSFP aka not safe for parents.