Tales From The City
Graffiti // Wednesday, 13 Jul 2011
1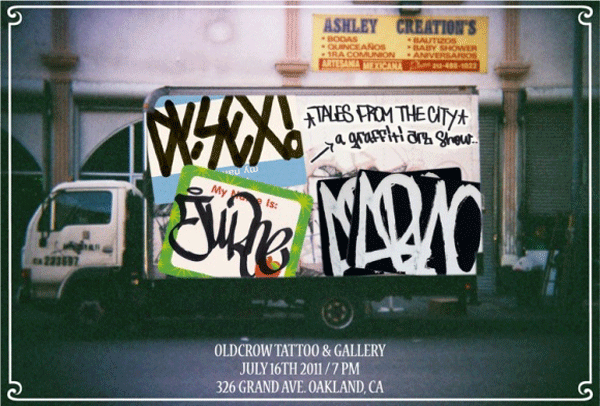 Saturday, July 16, in Oakland, Old Crow Tattoo will be showcasing three talented and uniquely different artists, Jurne, Abno, and Dr.Sex, in a show titled "Tales From The City."  This night also marks a two-year anniversary for the gallery, with a range of live musical performances from local talent.
"Abno, Dr. Sex, and Jurne's "Tales From the City" is a celebration of years of struggle, success, failure, fun and above all good old fashioned hard work. It is also a nod to the future, without compromise. The walls of the city are always there for the painting-- lets see what these artists do with a new opportunity inside our gallery."
Opening Reception
July 16th, 2011 7p.m. - ?
362 Grand Ave.
Oakland, Ca
www.oldcrowtattoo.com