So many possibilities for a graffiti artist...
Graffiti // Wednesday, 02 Mar 2011
1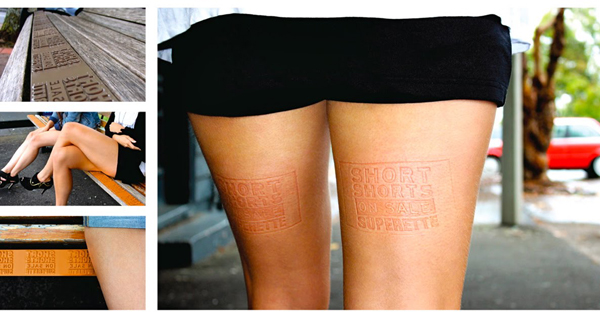 We saw this really disturbing advertising trend on
Copyranter
, one of the most evasive ad campaigns ever, but we got to thinking, there has to be a graffiti or street artist who would love to use this medium to keep their work running. A Space Invader piece on a back of someone's leg, or an Os Gemeos figure? Now you are talking...