Shepard Fairey x Saber "Pride of America" collaborative mural
Graffiti // Monday, 01 Nov 2010
1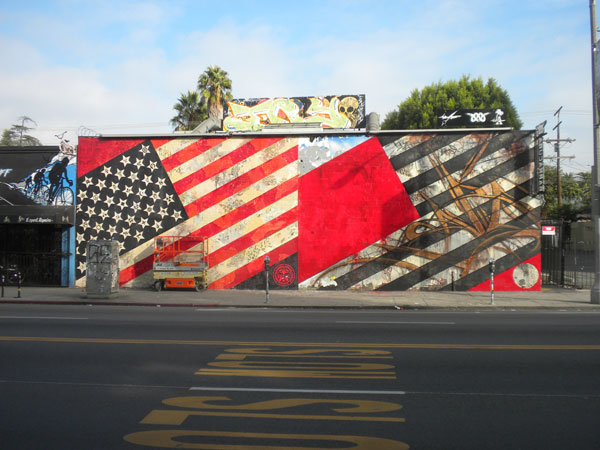 Two of Los Angeles' bigger names in contemporary art, Shepard Fairey and Saber, teamed up this past week with"Pride of America" for this mural on the side of De La Barracuda on Melrose. A nice one to go check out if you happen to be attending Fairfax High School, or like seeing murals by Shepard and Saber.
We are still trying to get more concrete information about the project, but it seems like it may be connected with Obey Giant's push for No on California Prop 23 in the upcoming elections.
Again, more information to follow.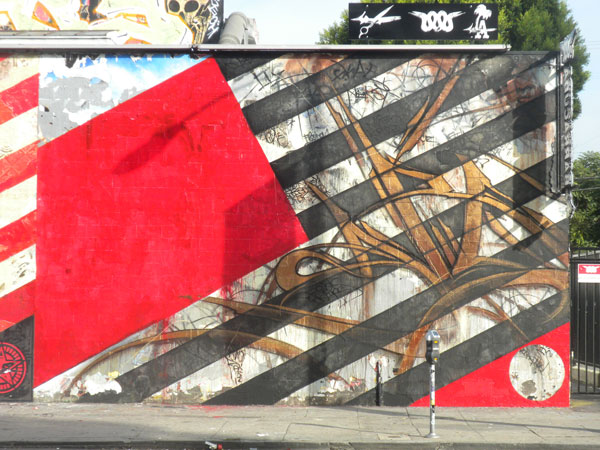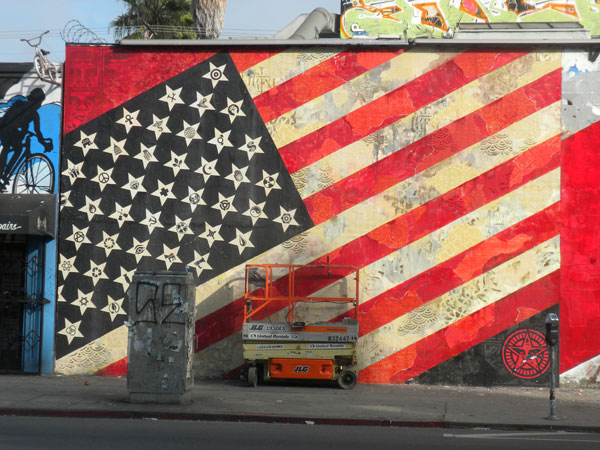 Thanks to the Dirt Floor for the images.