Saber "The American Graffiti Artist" at Opera Gallery NYC
Graffiti // Monday, 25 Apr 2011
1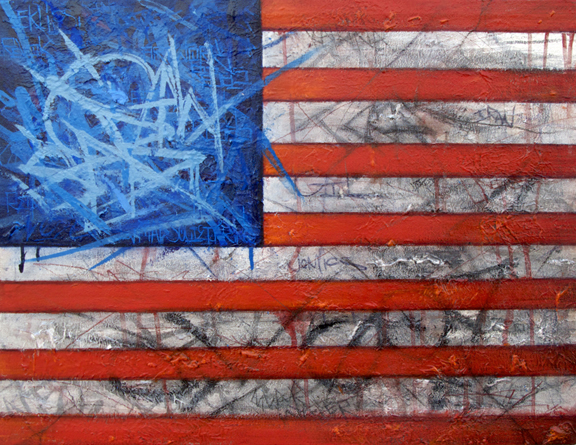 Former Juxtapoz cover artist and legendary Los Angeles graffiti artist and ambassador,
Saber
, is set to open a solo show at Opera Gallery in New York City next month called "The American Graffiti Artist." On the eve of the opening Willie T captured Saber in a trailer for the exhibition.
The Seventh Letter member had a prominent position in the MOCA "Art In the Streets" exhibition, with a striking black and white mural piece alongside Revok, Risk, and Rime. We recently shot a video with Saber as well over the past month, with that release coming in the next few weeks. Stay tuned.
Saber
The American Graffiti Artist
Opens May 6, 2011
Opera Gallery
New York, New York