"Once You Start Going Over Someone You can't Stop"
Graffiti // Monday, 09 Jul 2012
1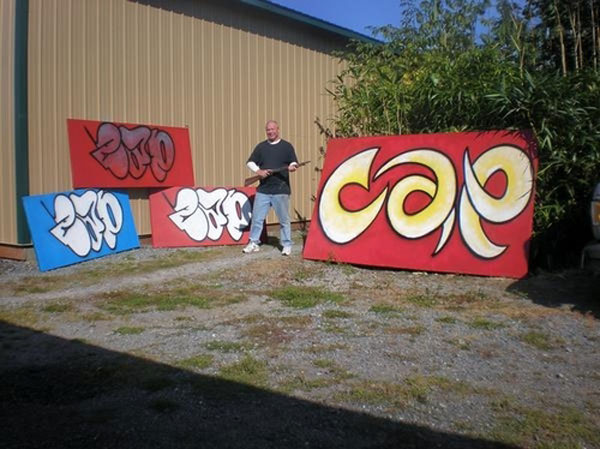 Graffiti involving guns has always rubbed me the wrong way.  Like the old saying goes, "Real men use fists."  The irony of this photo is of course that the infamous Style Wars star bully is the subject here and canvases surround him? Is this real?  Is Cap still out to get you toys?  Haha.  Thank you Internet for my new screensaver.