Image Gallery
Photos from TOMEK AND SAEIO'S EXHIBITION "INTENSIA"
Graffiti // Tuesday, 16 Apr 2013
1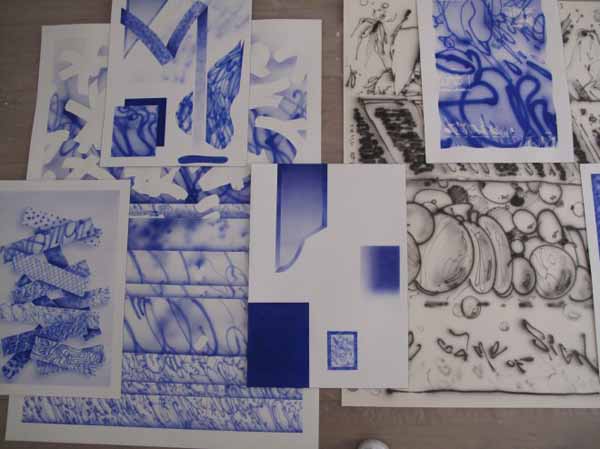 "Intensia" featuring new work from Parisian graffiti writers, Tomek and Saeio, opened last week at Galerie Association D'idées in Marseille, France. Both artists who are well-known in the Paris graffiti scene appeared to have produced a lot of work for this exhibition. On display were several framed abstract works, an assortment of prints, zines, and grey doodling that covered a majority of the gallery walls. The people at Service Au Bar were on hand to document the exhibition and this is what went transpired.
All photos via service au bar