PEZ and his new joint blog, Battle At 3AM
Graffiti // Tuesday, 30 Nov 2010
1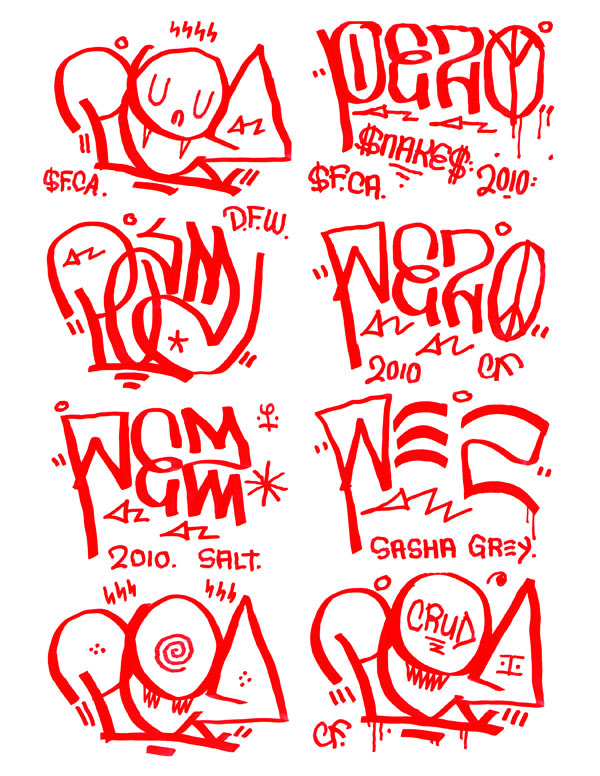 We were lucky enough to get an interview with elusive SF-based sticker and graffiti artist, PEZ, in our new December issue of
Juxtapoz
. We have been trying to figure out the best way to give you some web extras, and PEZ' new blog that he started with his friend/collaborator,
Joshua Blank
, is one of the most entertaining art blogs going right now. It is called
Battle At 3AM
.
Of all the blogs, tumblrs, flickrs, etc, coming around these days, we like to see something with a bit of wit and humor to it that isn't overly self-cnoscious about it. This is tried and true with both PEZ and Joshua's personalities. The blog is like normal-bizarro.
There is a bunch of underground San Francisco culture, graffiti, stickers, zines, odds and ends of various daily activities, travels, and just good old fashioned bohemian values. We approve.
Check out
BattleAt3AM
, because this is the extra special bonus coverage we are getting from PEZ.