Kevin Cyr's truck series "In Praise of Rust"
Graffiti // Thursday, 31 May 2012
1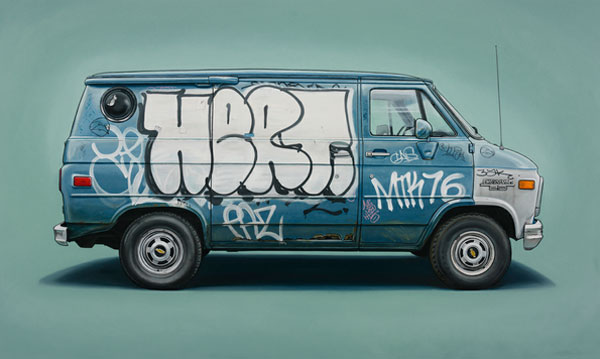 New York-based artist, Kevin Cyr, recently opened an exhibition entitled In Praise of Rust at Jonathan Levine's gallery, featuring many recognizable names on the artist's oil painted truck canvases.  As the press release states, "In Praise of Rust features paintings of old vehicles seen on the streets of New York—primarily vans and commercial delivery trucks—covered in graffiti, rust, scratches, scuffs, dents and other marks of distinction."  Show runs May 19, 2012 through June 16, 2012.  For more information on the show and artist check out the gallerys website.