I Flow Like The Marker I write with...
Graffiti // Thursday, 08 Mar 2012
1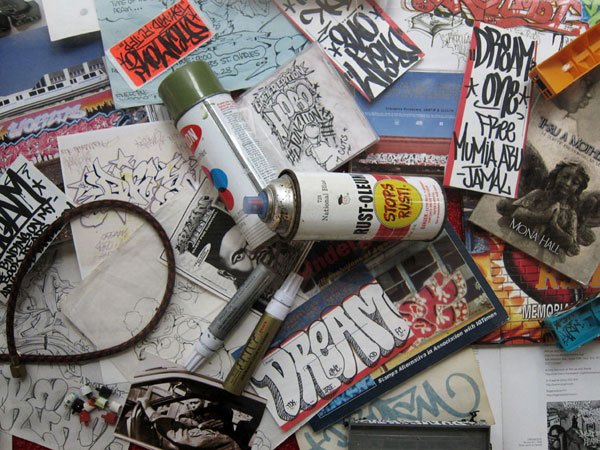 Without a doubt Oakland-based graffiti writer, Dream One, had a prolific career and an enormous influence on the world of writing.  One of the strongest skills Dream had was knowing how to communicate with his art and use it for community activism. His legacy is one that has been carried on by his crewmates and friends, staying alive on the streets walls. The International Hotel Manilatown Center in San Francisco opened a wonderful exhibition last month honoring the art of Mike "Dream" Francisco and TheFlopBox managed to catch a few photos of the work.  The show runs until April 14th, 2012, so you still have time to go view it in person.  You can see more work from this show and other visual goods at Theflopbox.com.