German Crews Go Big!
Graffiti // Tuesday, 01 May 2012
1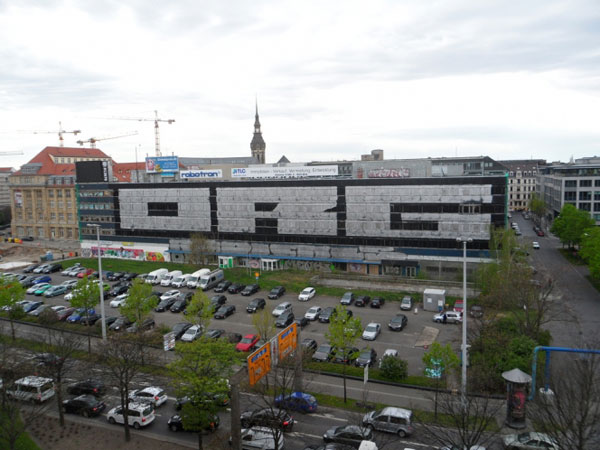 A lot of massive graffiti walls and blocks have been painted over the last 10 years, most notably from a West Coaster perspective, Saber and Mta's work in the L.A. River.  However, Berlin-based crews Org and Ars are doing things on a street level, the size of building!  The two crews, who have been battling, have even caught the attention of the local media and have landed themselves on the cover of the paper.