Free Revok T-Shirt by The Seventh Letter
Graffiti // Wednesday, 27 Apr 2011
1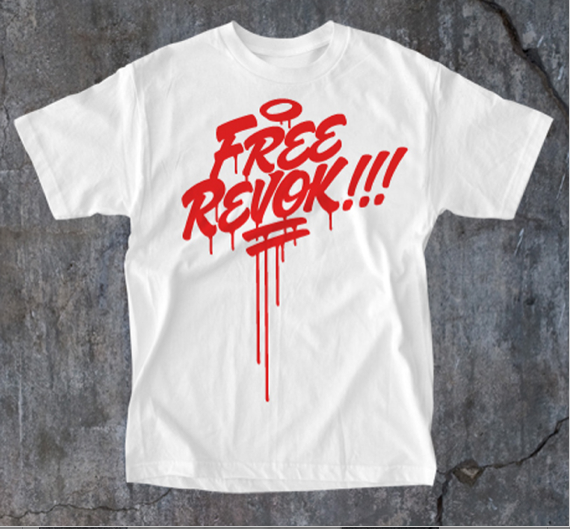 In an effort to raise funds and help influential LA graffiti artist REVOK pay his legal fees
after being sentenced to 180 days in an LA County jail
for previous vandalism charges and "not paying sufficient restitution to his victims," SEVER has designed this t-shirt now being sold through The Seventh Letter.
As we all learned this week, REVOK
, currently exhibiting at MOCA's "Art In the Streets" which examines the history of graffiti and street art, was arrested at LAX prior to a trip to Ireland, on an "outstanding arrest warrant for failing to pay restitution." His bail was set at $320,000, and earlier this week, REVOK was sentenced to 180 days in jail.
Friends and colleagues of REVOK has come out in a major show of support for the artist, and fellow artist SEVER did a nice logo treatment and The Seventh Letter is putting out this "Free REVOK" tee. All proceeds go to help REVOK pay his legal fees. The shirt is priced at $28.