Cuz They Rapin Errbody Out here!!!
Graffiti // Wednesday, 18 May 2011
1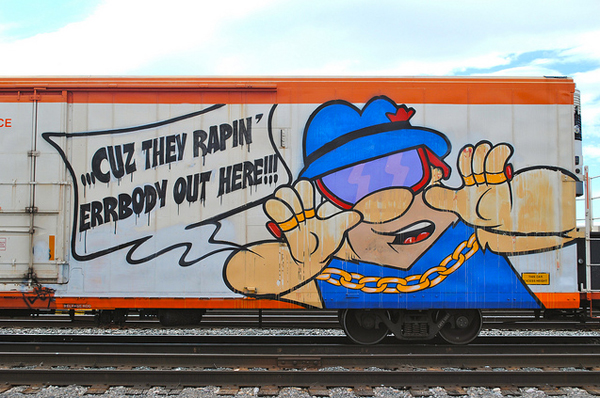 We can't forget Barney Rubble and Fred Flintstone's contribution to hip-hop. With Barney on the mic and Fred on the wax, they were the original B-boys of cereal.  Sever decided that Antoine Dodson's commentary and Barney's iconic style should coexist, large and bold on a train.  We posted a video for reference.