Classic L.A. lineup...
Graffiti // Wednesday, 27 Feb 2013
1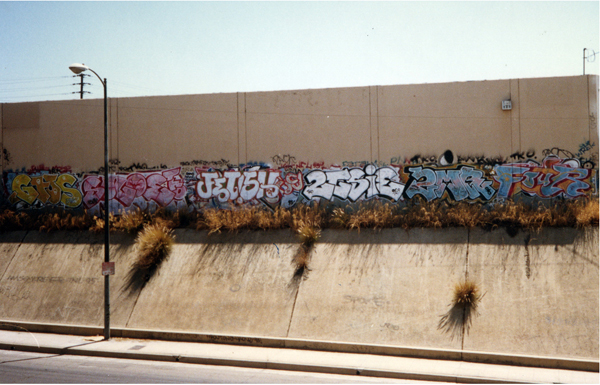 For those of you who grew up in Los Angeles, this wall is an interesting throwback. Pre Tko/Mta beef. From Left to right: Gas, Soloe, Fetish, 2tsie, 2mr, and Four. A time when straight letters even with multiple colors were commonplace not throw-ups.