Image Gallery
Catching up with Grems...
Graffiti // Tuesday, 20 Aug 2013
1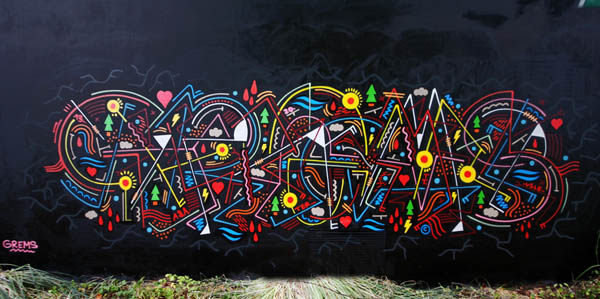 It's been a long time since we posted work from the Paris-based multidisciplinary artist, Grems and yesterday we received an email alerting us that he went and got himself a new website. There is an assortment of visual treats on there and we suggest you spend some time checking it out yourself. For now, we chose a selection of his new highly colorful pieces for your viewing pleasure.
See more work at gremsindustry