5Pointz, The Graffiti Mecca, in Jeopardy of Being Bulldozed
Graffiti // Thursday, 10 Mar 2011
1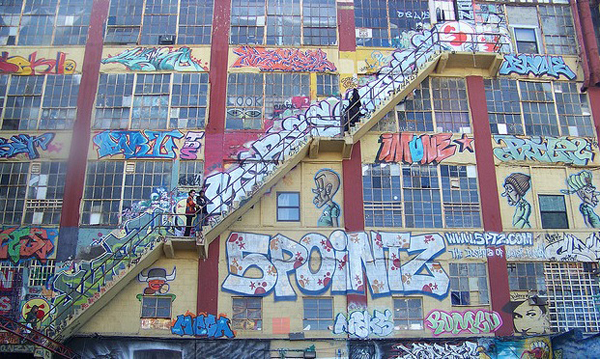 I remember the first time I took the trip out from my suburban town on Long Island to visit 5Pointz in Queens, it was a surreal experience as it was every time I would visited there after. Unfortunately 5Pointz is in jeopardy of being bulldozed by developers, this would be a tragedy in the street art community.
5Pointz is a living breathing graffiti gallery, or some have called it a Graffiti Mecca, constantly growing with graffiti writers trying to one-up one another and its going to be replaced by high rise apartments and shopping mall. Street artists have visited from all over the world and United States to paint this legendary spot, one of the only legal places for graffiti in New York City.

Graffiti Writer Jerry Rid explains "Basically, closing 5Pointz down is like closing the MoMA or the Guggenheim down, you just can't do it. Because this is art. There is no other place on the planet in my eyes that is something like this." If the project in approved by the city the developers hope to have the high rises built within a year and a half.
For more information about 5Pointz visit here and to sign a petition to keep 5Pointz from being bulldozed visit here. —Brent Gentile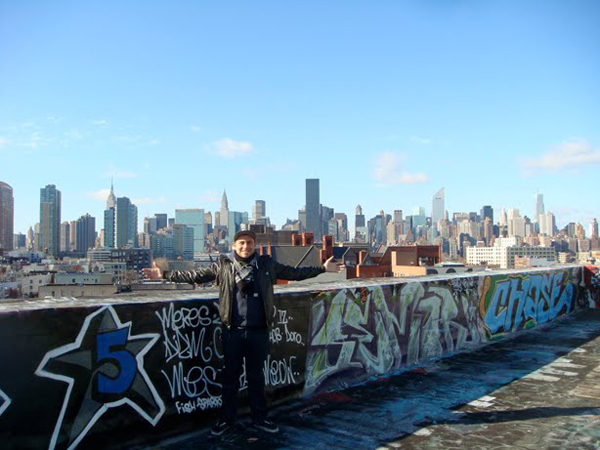 (
Brent Gentile on the roof of 5Pointz)