Image Gallery
Zombie Boy's "Voluptate Mors"
Erotica // Saturday, 20 Jul 2013
1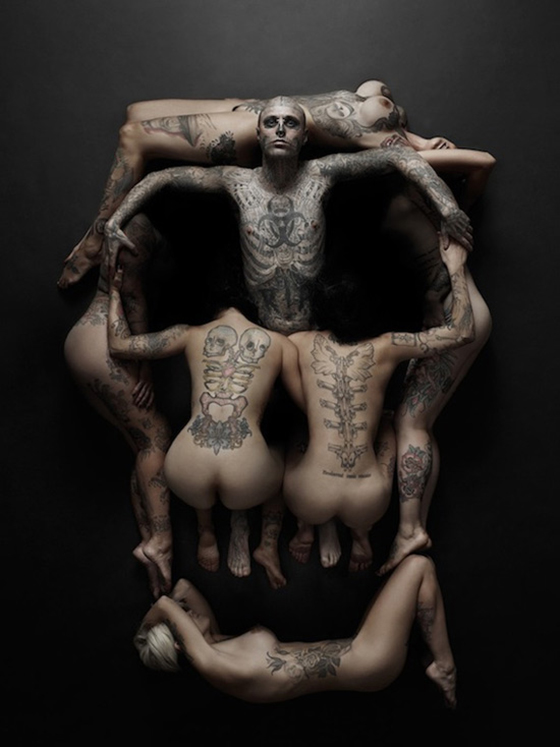 Rick Genest, aka Zombie Boy, emulates Salvador Dali and Philippe Halsman's "Voluptate Mors" in this modern tattooed take of the famous photo. It features a series of beautiful tattooed women surrounding the head-to-toe inked man arranged in the shape of a skull, offering a truly contemporary take on such an iconic and sensual image. The image was take for the cover of Rebel Ink Magazine.