Water-Bed Wednesday!!
Erotica // Wednesday, 24 Oct 2012
1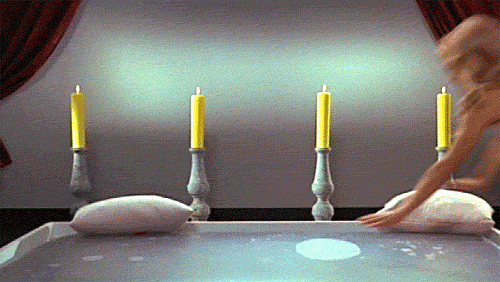 Breaking up your work week with this special Hump Day treat on this fine Water-bed Wednesday. A vintage animated GIF clip featuring am playful
blonde
bombshell doing what she does best... jumping on the bed in her birthday suit- of course! Enjoy.