Image Gallery
Vanessa Gong's "Geometric Boobs"
Erotica // Tuesday, 30 Jul 2013
1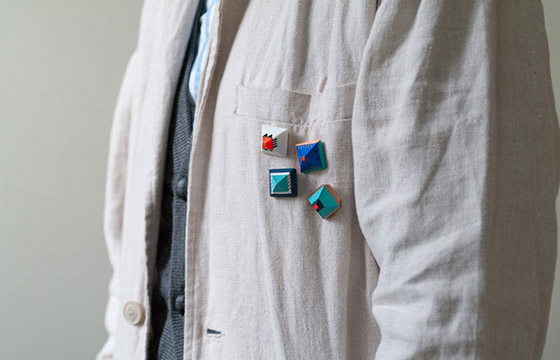 Vanessa Gong is a Chinese artist who is currently based in Norway. Her ongoing project, "The Geometric Boobs," utilizes hand-painted pyramids in made different forms and for many different uses, decorating wall-pieces and populating sculptural objects. The pyramidal, sharp-edged "geometric boobs" seem to be a point of obsession for Gong, and we find these bright little interpretations of the body part to be a quirky and inspiring take on erotica as it functions in contemporary art.