Image Gallery
The Madness of "Institutional White"
Erotica // Wednesday, 27 Mar 2013
1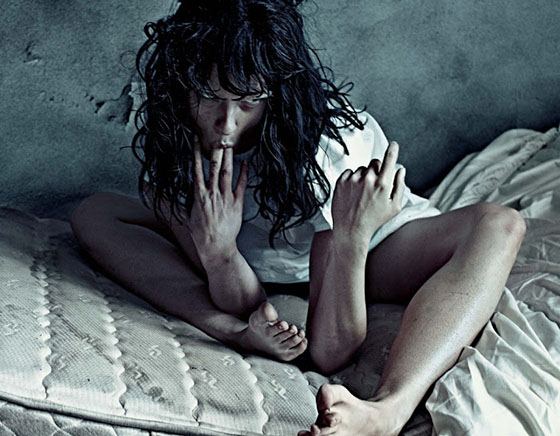 "Institutional White" is a gorgeous, totally disturbing photoseries by bold photographer Steven Klein. These photos are inspired by the legend of an actress who refused to conform through her descent into madness. Grainy and sweat-slicked, these photos are almost painful to look at, describing the dire struggle between the clinical and the maniacal. Klen conjures an imaginary tale of discipline, betrayal, will and obsession through these images, painting gritty scenes of a story we want to see more of. Models Karolina Kurkova and Crystal Renn perform with stunning commitment to these bone-biting roles.