Sadao Hasegawa's Eroticism
Erotica // Wednesday, 18 May 2011
1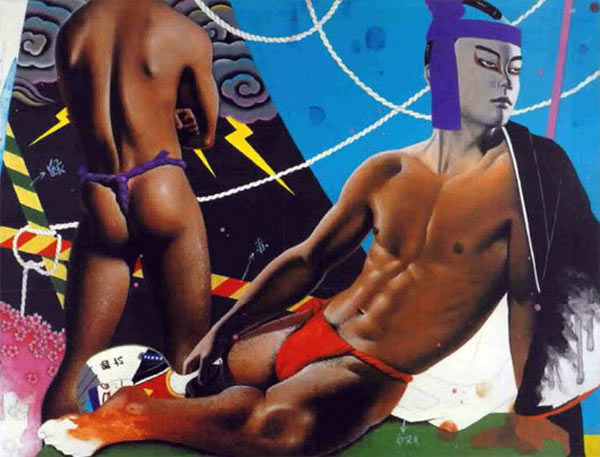 Sadao Hasegawa
was a prominent homoerotic artist, surviving in Bancock until 1999.
Sadao was a universalist who used what suited him to present his unique vision of male sexuality. His erotica is
Japanese in origin yet incorporates figures and symbolism derived from Indian or Thai mythology, detailed psychotropic invention and the kind of angular motifs common in much illustration and design of the 1980's.