Image Gallery
Reuben Negron's "This House of Glass"
Erotica // Thursday, 10 Oct 2013
1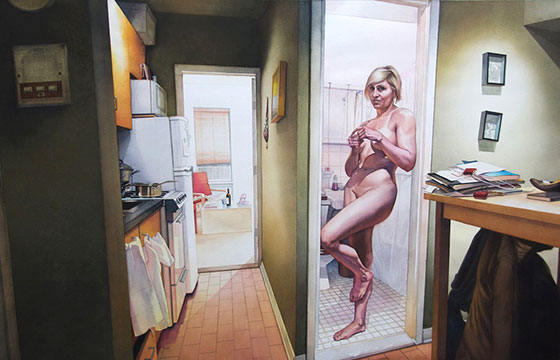 "Reuben Negron is an artist whose work has been shown internationally, most notably with exhibitions in New York, London, Miami, France and El Salvador. His art has been published by Devora Ran, For Beginners Books, The New York Press, Playboy Magazine, Spectrum, Communication Arts and is regularly featured in Rabid Rabbit, an independent comic anthology. He is a graduate of the Maryland Institute College of Art and the School of Visual Arts and is represented by Like the Spice Gallery, located in Brooklyn, New York. Reuben lives and works in Connecticut and New York.
Evolving from the journalistic sensibilities of 'Dirty Dirty Love', 'This House of Glass' is an intimate exposé on what we keep hidden from others – and in many cases, what we hide from ourselves. Working with volunteers, I interviewed each model about their lives, personalities and history; specifically focusing on sensitive and vulnerable details they normally keep veiled. Through this process their personal narratives were dismantled and reconstructed into the watercolors seen here. Staged in the model's own home or place of special interest, each painting is a cumulative experience not meant to document a singular instance but to illustrate the entirety of the model's story." – Reuben Negron