Image Gallery
Olga Desmond in "Sword Dance"
Erotica // Tuesday, 14 May 2013
1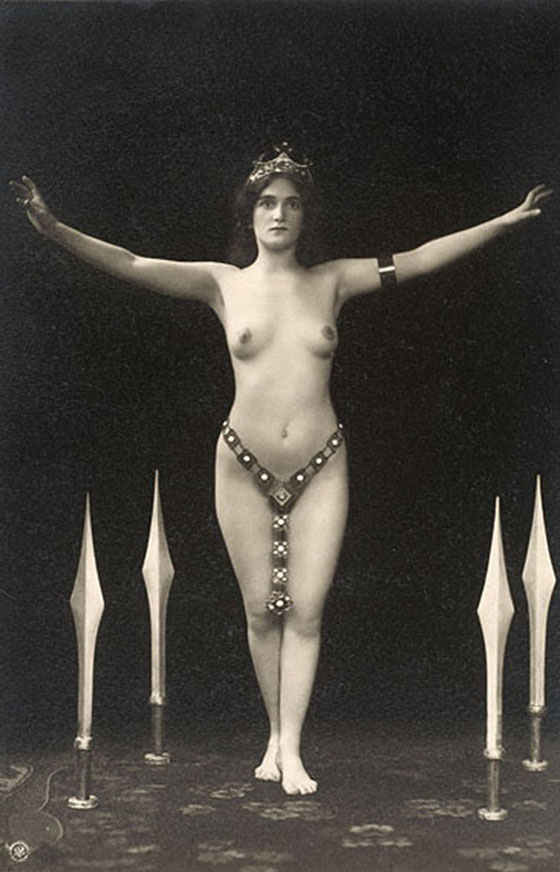 Olga Desmond performs the "Sword Dance" in these 1908 photos taken by Otto Skowranek. Like some great Medieval spirit rising from a lake, Desmond considers the viewer with otherworldly intensity, clad only in an ornate belt, a metal armband and a crown. Desmond embodies this antiquated sensuality, her curves complete and continuous as she poses with the upstanding swords. These photos are beautiful relics of a long-gone time, speaking to an era of fairytales, knights and kings. These photos are now displayed at the Staatliche Museum in Berlin.