Marta Dell'Angelo's "Caryatids"
Erotica // Tuesday, 14 May 2013
1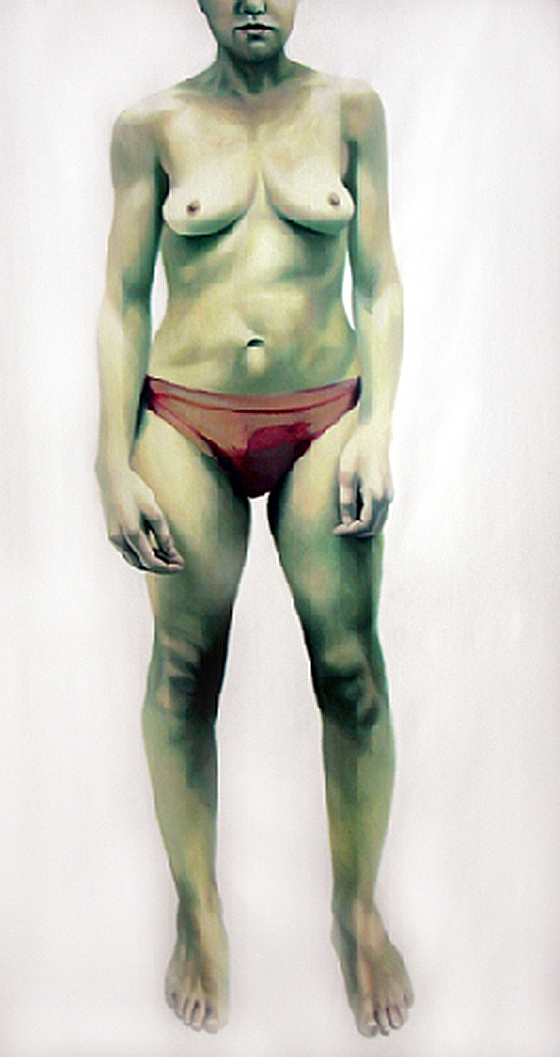 Marta Dell'Angelo did a series of monumental oil paintings entitled "Caryatids," featuring the female body as rendered bare-breasted and cut off mid-face. These works capture a moment of relaxed intimacy and self-acceptance of the mind and body which expresses teh ability to resist the fatigue of living. The painting does not dwell on details but focuses more on shape and volume, presenting a slightly pixelated effect as a result of its origin as a digital photograph. Dell'Angelo's work investigates the direct relationship with one's body.