Mark Whalen's "Pleasures"
Erotica // Monday, 14 Apr 2014
1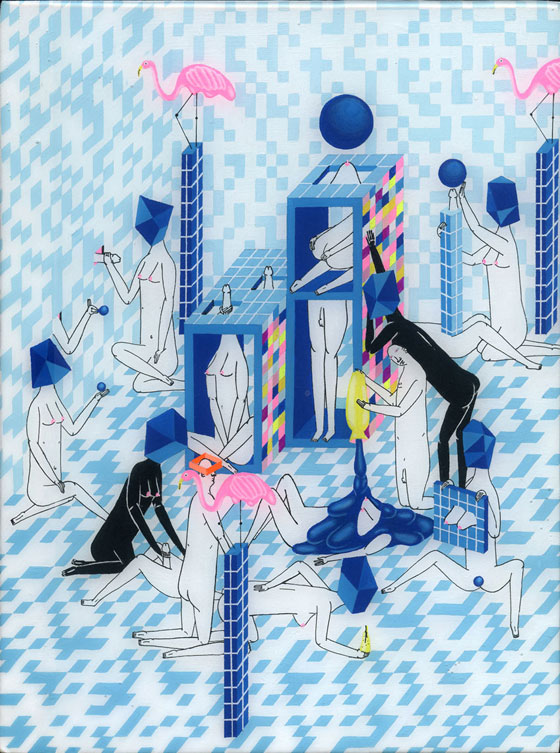 Originally from Melbourne, Mark Whalen has been creating in Los Angeles for many years. This piece comes from Mark's most recent show at Merry Karnowsky Gallery entitled "Stranded." When visiting this show, we noticed Mark had included an study of sexuality. This piece is titled "Pleasures" and in this work you see mostly faceless or blindfolded individuals exploring their surroundings as well as each other. Mark encourages his viewer to use his or her imagination just as much as the subjects in his works are.