Image Gallery
Koren Shadmi's "To Die For"
Erotica // Tuesday, 03 Dec 2013
1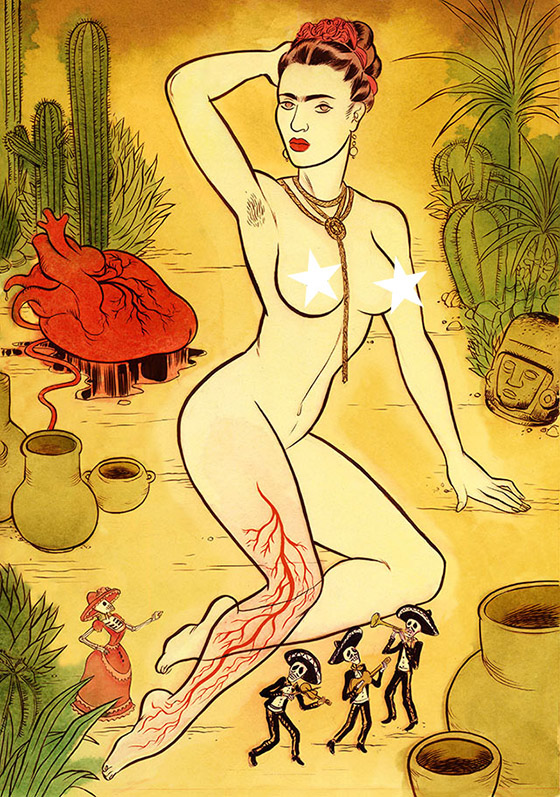 Koren Shadmi's "To Die For" series is an incredible combination of female history, old timey pin-up aesthetics and just plain great illustration chops. Shadmi's idea was to revive the medium of pin-up art in which female beauty is celebrated in "a playful and slightly naive way," yet re-direct that aesthetic toward powerful women in history rather than the typical anonymous domestic. The result is very successful--sexy, substantive and even a bit macabre, as each illustration features relics of the women's deaths. Shadmi's series is impressive and immersive, a necessary nod to the feminist zeitgeist.